CA Expert Co-Host Night (LIVE Call-In Q&A) ~ NAASCA BlogTalkRadio
Thursday, July 12 @ 8:00 pm

-

9:30 pm

EDT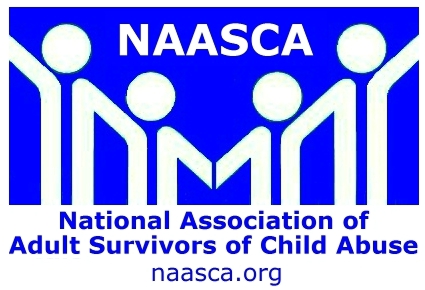 Join our hosts six-nights-a-week (all but Saturday) at 8pm EST ( 7pm CST/6pm MST/5pm PST ) for solution-oriented discussions about the many issues of child abuse and trauma, including Child Sexual Abuse. Shows always include panel discussions, LIVE chat rooms, and frequent call-in participation.
HOW TO LISTEN:  USA CALL-IN # 1-646-595-2118 or go to the SCAN BlogTalkRadio page and click the link to the upcoming show in the Upcoming Broadcasts section. Once on the episode page, click the PLAY button in the middle of the NAASCA logo.
HOW TO CHAT:  Comments can be added below the live player on the episode page.
Click here for upcoming show schedule, including guests and details.
---
NAASCA BlogTalkRadio is hosted by Bill Murray, the nationally respected public safety and child abuse prevention, intervention and recovery advocate.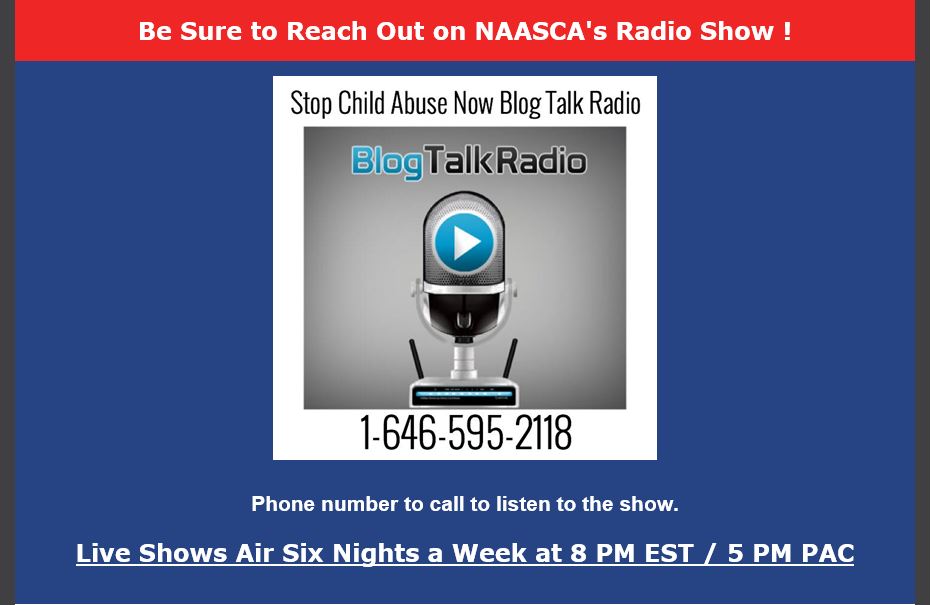 About Bill Murray and NAASCA
Bill is founder of the National Association of Adult Survivors of Child Abuse (NAASCA), a 501(c)3. Originally he was best known for Los Angeles Community Policing (LACP), his reaction to the events of 9-11-2001. Bill's web site (LACP.org) has been continuously published since early 2002, and is the world's largest grassroots nonprofit effort devoted to community-based policing.
In 2009, Bill launched the National Association of Adult Survivors of Child Abuse (NAASCA.org) as a grassroots effort based on his personal life experienced.
Bill writes,
"Very few adults escape years of severe childhood sexual abuse, pre-pubescent X-rated photography, sex trafficking, and a two week long kidnapping. But I have, and for some 35 years I've been in recovery from its devastating effects. Once my parents were gone, I decided to devote my remaining time, money and available energy to this vitally important cause."
After years of operating as a grassroots, all volunteer effort, and with over 2500 BlogTalkRadio shows in the ever-growing library, NAASCA became a public charity–a 501(c)3–where the single purpose is to address issues related to childhood abuse and trauma including sexual assault, violent or physical abuse, emotional traumas and neglect from two specific perspectives: 1) educating the public, and 2) offering hope for healing and services to adult survivors.